I love to try new things and have never "glamped" before. For those who are not familiar with this term, it is glamorous camping. The accommodations may or may not be up to the level of a nice hotel, but certainly better than a tent (and probably better than a motel). I found these Tipis on Groupon, and thought it would be a good adventure for us. Thankfully my easy going hubby is always down. The tipi researvation is located in Canyon Lake which is just outside of New Braunfels (which is somewhere between Austin and San Antonio, TX). These tipis were located by the Guadalupe River amongst the rolling hills of the hill country. This is a perfect summer getaway!
Here is a list of what's included inside the tipi:
Air conditioned tipi with running water and a kitchenette

Toaster Oven, no microwave

Mini refrigerator

TV with cable

Ample outlets

No bugs!

Private fire pit in front (you can purchase wood in the office)

Private bbq pit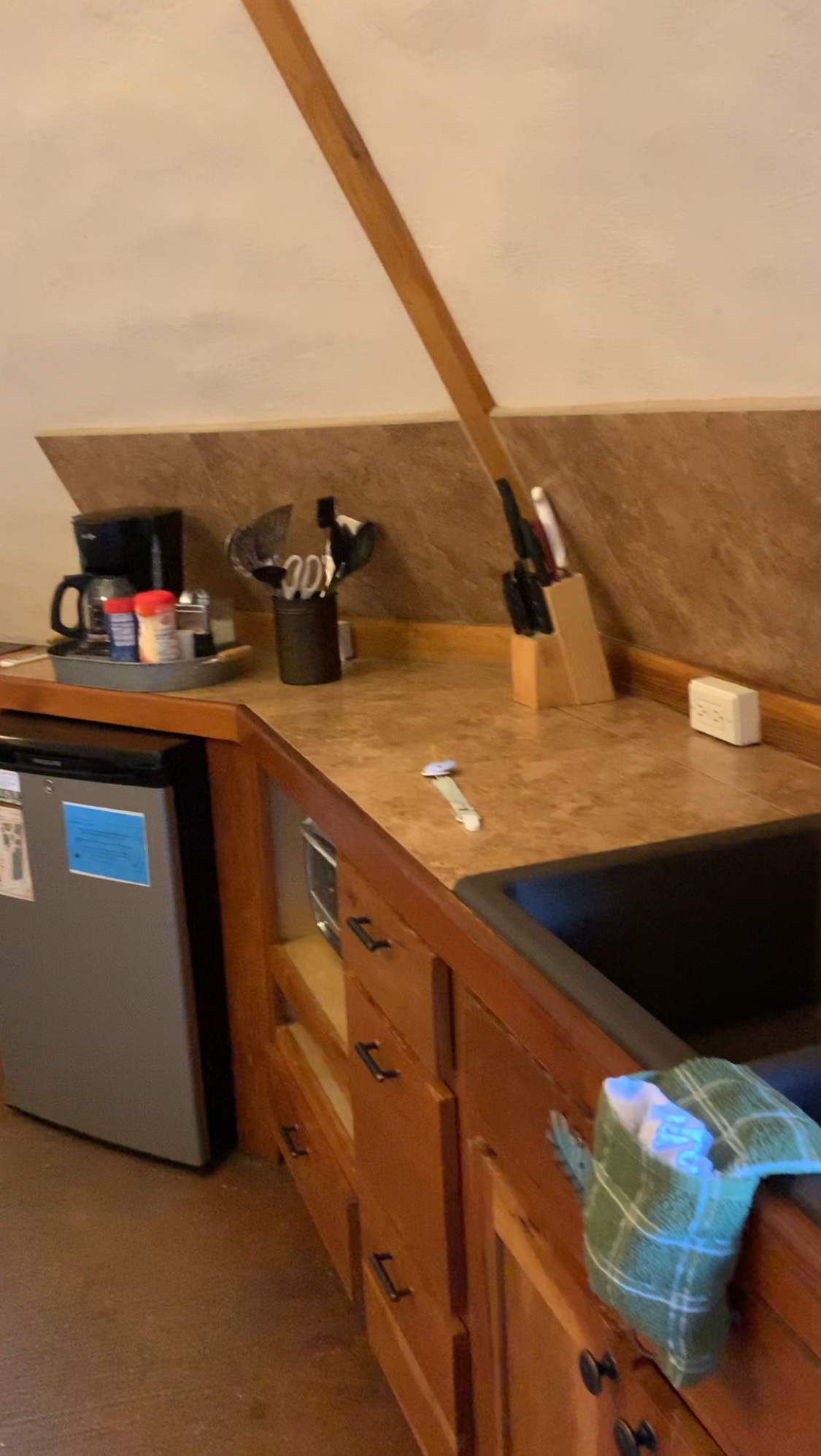 Here is a list of what is included on the reservation:
Private restroom that is located off-site - This was the only drawback for me as I go frequently at night. I was too scared to go and had to come up with a solution in room (don't ask ha), but if you are in the same boat and are too scared to leave the tipi at night, plan accordingly. You could also request a tipi closer to the bathroom facility.

Gameroom with ample seating outside on deck. The gameroom includes family board games, jenga, a microwave, and large TV

Access to the river (not a large shore area, most of this area that the reservation is located by is privately own) with upper deck

Tube rentals
Next time we go, we will do more shopping prior for things to grill, and water shoes for the river. The closest store was the Family Dollar, it was a life saver, but did not have the best options. We made it work.
Some nearby activities we checked out were:
Comal Park in Canyon Lake - There's a rocky beach area, picnic tables, playground, and access to the lake (roped in). I researched and this one seemed to be the best part of the lake to swim in. You also get views of the dam.
WildLife Ranch located on the edge of San Antonio - This was about 30 minutes away from the tipi reservation. Ethan and I had been before but he was really little, and we went more for me the first time. This time was for him and it was his absolute favorite part. There are 2 sides: safari side and the cavern side. Both are incredible. For the safari trek, you get a bag of food, and you have the option to ride in your own vehicle or take the safari vehicle (for $10 more per person). We chose to stay in our car with the windows down. There are over 500 animals. Beware of the Emus, they attacked the bag of food in my car lol. I am officially terrified of them. The property is breathtaking! There is a cafe on property, along with a petting zoo portion. My favorite were the baby goats!
Wildflour Bakery and Grill is located within minutes of the tipis and it was adorable and extremely delicious. I had my first honey and lavender latte there, which was unique. We love brunch and this place was the quintessential brunch spot. Oh and the customer service gets an A+.
The Gruene in New Braunfels is picture perfect! My camera cannot even capture a portion of the beauty. There are mom and pop style shops, a dance hall, restaurants, and a wine bar. It is about 20 minutes from the tipis. We ate at GristMill on the river. The food was delicious and the architecture and scenery were very eye catching. There is also a nearby amphitheater music venue called Whitehouse Amphitheater.
On the way down to the Tipis, we stopped in Austin to see our cousin cross the finish line for the MS150. This is a fundraiser for multiple sclerosis that entails a bike ride from Houston to Austin. My cousin is in her 60s and did this ride, this was so inspiring for us! Paul hopes to join her next year!
While we waited for her to arrive, we went to my favorite view spot in Austin, The Oasis. The food is decent, but the view is priceless. It overlooks Lake Travis and it makes me feel like I am in Europe…but the food is more Tex-Mex.
That pretty much sums up the trip. It was a great time and hope it inspires you to take your family!!! The tipis are great for family, great for friends, great for girls night, great for couples! Have you glamped or camped before?