New York City is one of my favorite cities, there is absolutely no place like it! If you are wondering if it is a good place to visit with kids or better without, the answer is BOTH. Its a great place to go with friends, significant others, and even your kiddos.
Since we flew on Southwest, we had to fly into LGA. Upon landing, we decided UBER would be the best route. The cool thing about UBER in NYC is that you can get the option with a carseat. These are not infant carseats, they are convertible car seats for kids ages 12 months and up with a weight minimum of 22 lbs. There is a $10 surcharge, but for us, it beat having to carry around a huge carseat that we would not use for any of the trip. If you do have to bring your carseat, check out the carseat bag we use, it's our favorite.
We stayed in the financial district. There was no reason for this decision, other than the fact that we found the best deal on our hotel. The hotels can be SUPER pricey in NYC, but we got ours for a really good price. How you may be wondering? I took advantage of the Marriott low fare match program. I booked the hotel through Marriott website and I actually found a lower fare! Marriott is kind enough to honor that lower rate + give 25% off. The only drawback to staying in the financial district is that most of the food places close early and were not open on the weekend. The best part, besides the price, was that there was a ZARA and a Gap right below our hotel. I packed clothes, but totally found better at these stores…you know how that goes lol.
I forgot to mention that it was CHRISTMAS TIME. If you've never been during Christmas, and LOVE Christmas like I do, you HAVE TO GO EXPERIENCE CHRISTMAS IN NYC. There is Christmas decorations EVERYWHERE. The weather was kind enough to even offer us a cute snow (definition of cute snow- a sprinkle of snow flurries that fall delicately to the ground and stay). It rarely snows in Houston, so that was perfect for us!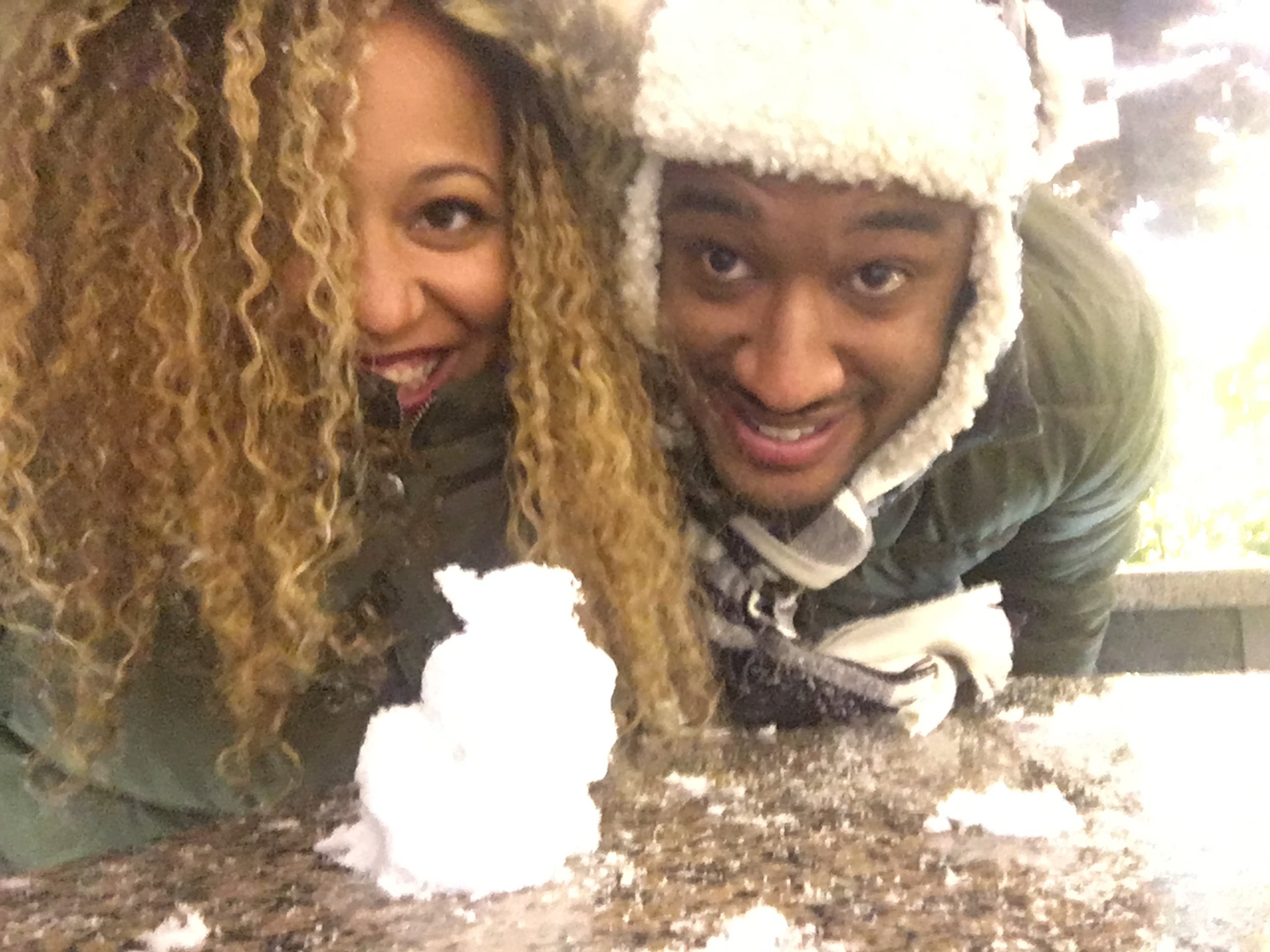 Here are a few kid/tot friendly activities NYC style that we did and recommend:
Stroll through the AMAZING Central Park (FREE.99!)

Central Park zoo ($19.95 per adult, kids under 2 free) - If you purchase tickets online, there's a 10% off code.

There are so many museum options, here is a list of them all and prices vary. If you are museum lover, consider a NYC Museum pass.

Boat tour around the statue of liberty. We found tickets for free using the GoldStar APP.

Broadway show, like Lion King (probably better for the older kiddos)

If traveling during the holidays - Mariah Carey Christmas Concert at Beacon Theater!!!!!!! Ethan loved it, I love it, we all loved it!!!

If traveling during the holidays - Macy's to see the windows and meet Santa (I am pretty sure i enjoyed this more than he did). Warning: the line to see Santa is long. They have lots to look at but our tot struggled in the line.

*We got to see some friends who moved there and they have twins boys around the same age as Ethan, so that was a BONUS.

Time Square - all the lights and screens had him mesmerized (FREE)

Rockefeller Plaza ( to see the tree, eat, and ice skate)

Toy stores! His favorite was the Lego Store right next to Rockefeller Plaza.

If you have a friend that lives in the city, I bet they can recommend even better options!
We traveled mostly by foot (stroller) and by subway. I recommend bringing an umbrella stroller. During peak subway times, it is difficult to navigate with a larger stroller. Or of course, you can wear your child. By that time, Ethan was too heavy for us to carry, especially with all of the walking and standing we didi. Check out an umbrella stroller similar to what we use, here, it's the newer version. Ethan LOVED the subway and we got to see some unique entertainment.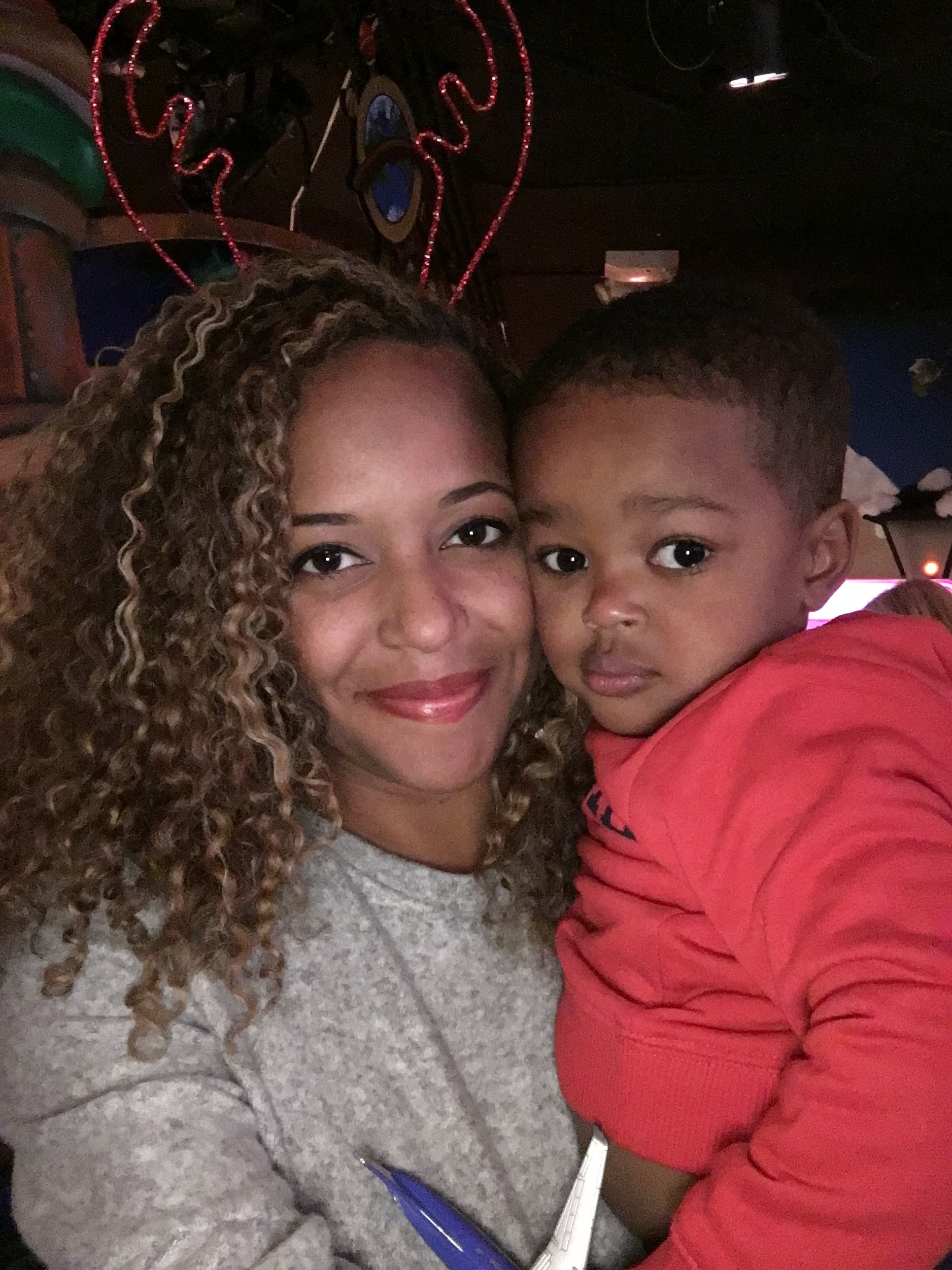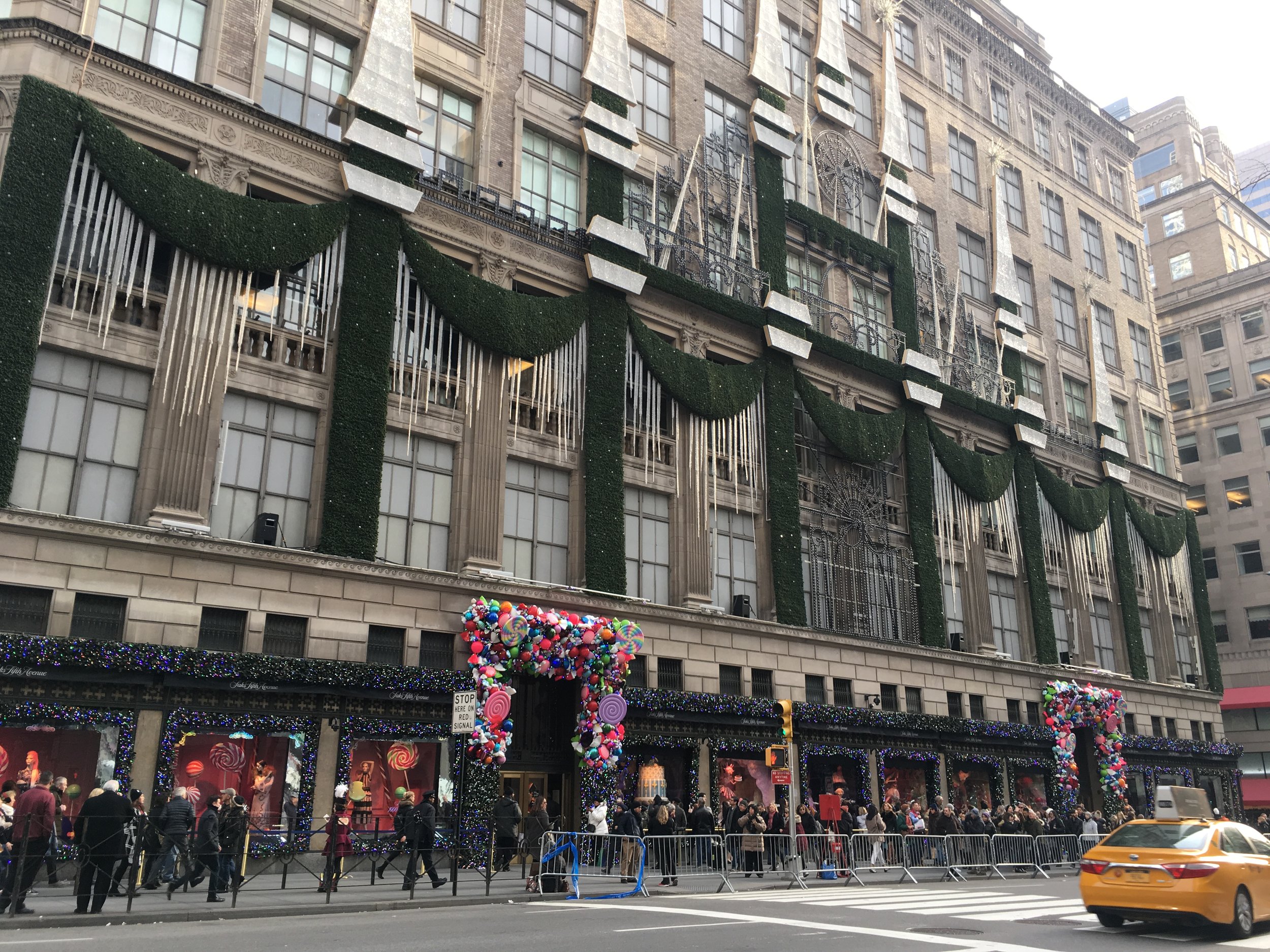 New York gave us a good balance of stuff we enjoyed that allowed us to bring our little guy along. My mom did tag along this trip, so Paul and I were able to get a date night in (the trip was around our anniversary). We went to a tasty cuban restaurant that had live music and we got to see our first show on Broadway - Phantom of the Oprah. It was so good!!!
I cannot wait to go back!!! Thank you for reading.
XOXO