We took our sons to Son's Island ( I had to do it). From social media ads (proof they work), I discovered Son's Island. We had such a great time that I wanted to share our experience. This trip was unique for us as we had friends come along with us. It was perfect as our kids are very close in age. I think this place is perfect to get a group of friends/families together to go hang out for the day or two. Heck you can even camp in air conditioned tents overnight! I am down to try almost anything, but I think doing that with 2 little kids is not on my list. Maybe if it was just adults or older kids.
We drove from Houston, which took us 2 hrs 15 mins. It is very close to San Antonio, which is where we decided to stay the night. It is also close to New Braunfels, which is a really cute town with lots to do. I am not going to lie, when we drove up to the place, we were not sure if we were in the right place as it seems you are driving through a neighborhood. If you skip the paid lot and follow the signs around, you will see a Son's Island sign and gate. Before you enter, an attendant will approach you to sign a waiver. Despite filling out an electronic waiver, we had to fill out one there at check-in. After this part is done, you are instructed to enter. I don't know why, but I was surprised to learn that Son's Island is an island. You have to drive over a bridge, one car a time, to get on the island. You are allowed parking for 2 cars per cabana (otherwise there is paid parking for $20 for the extra vehicles).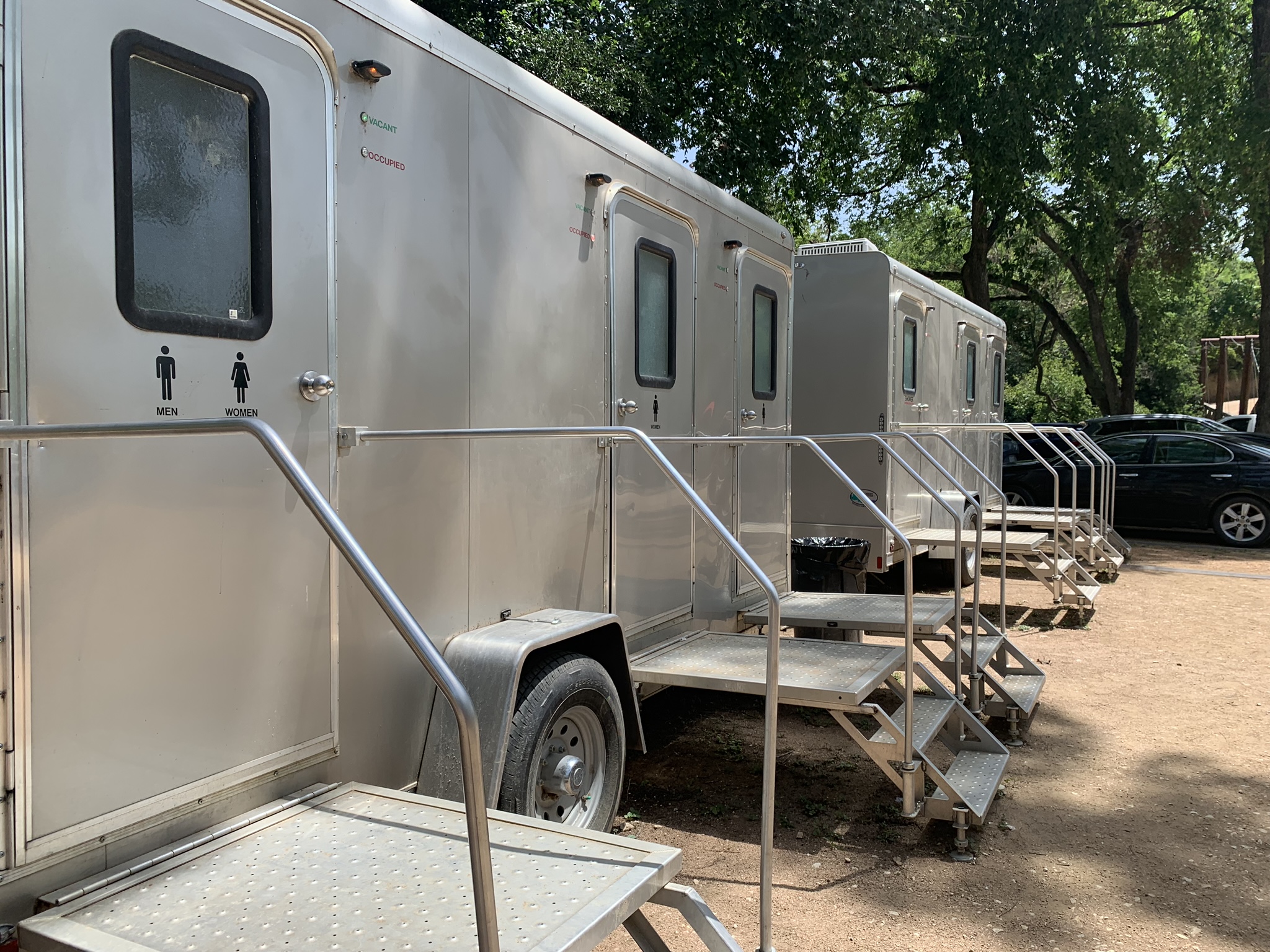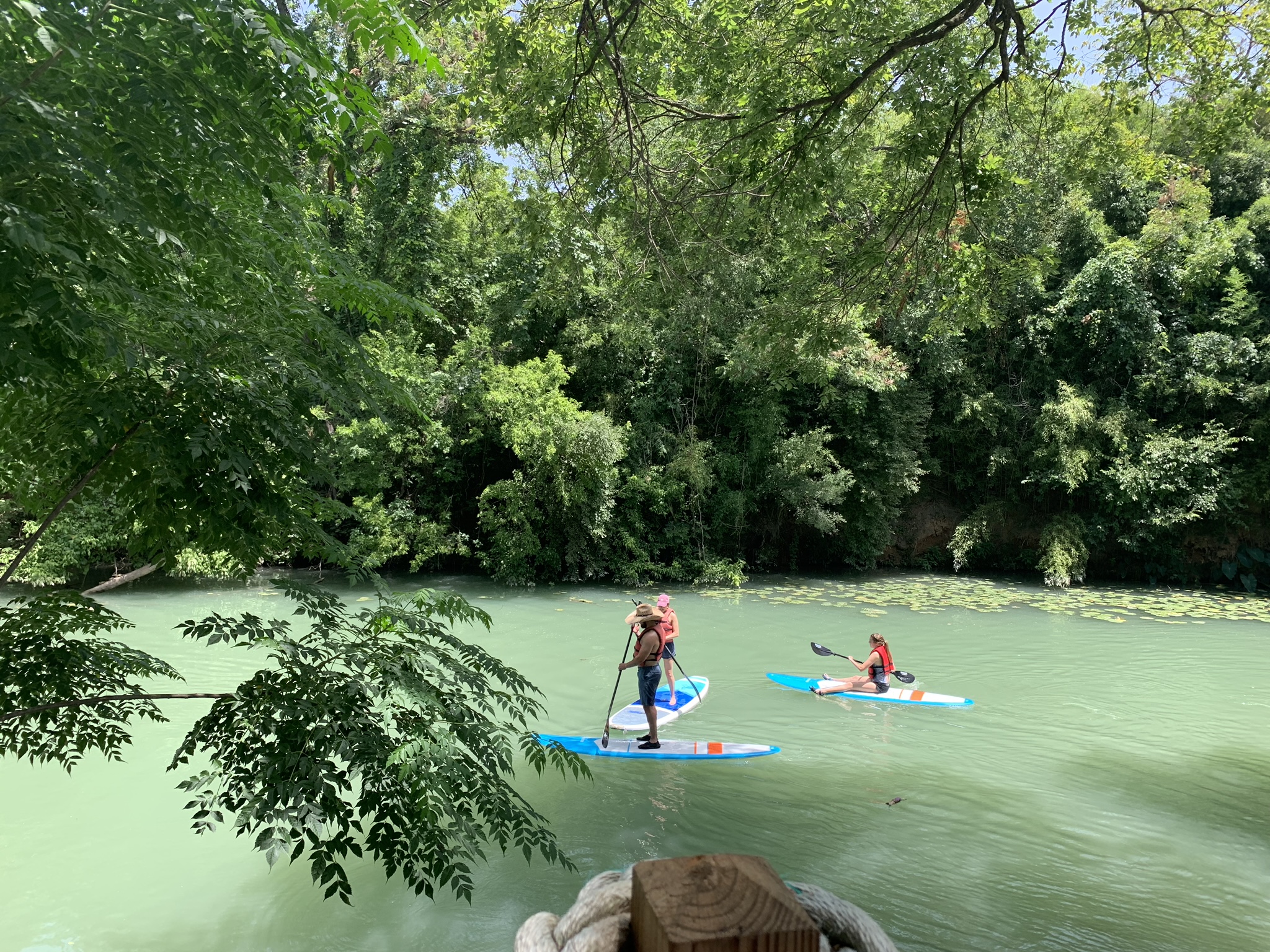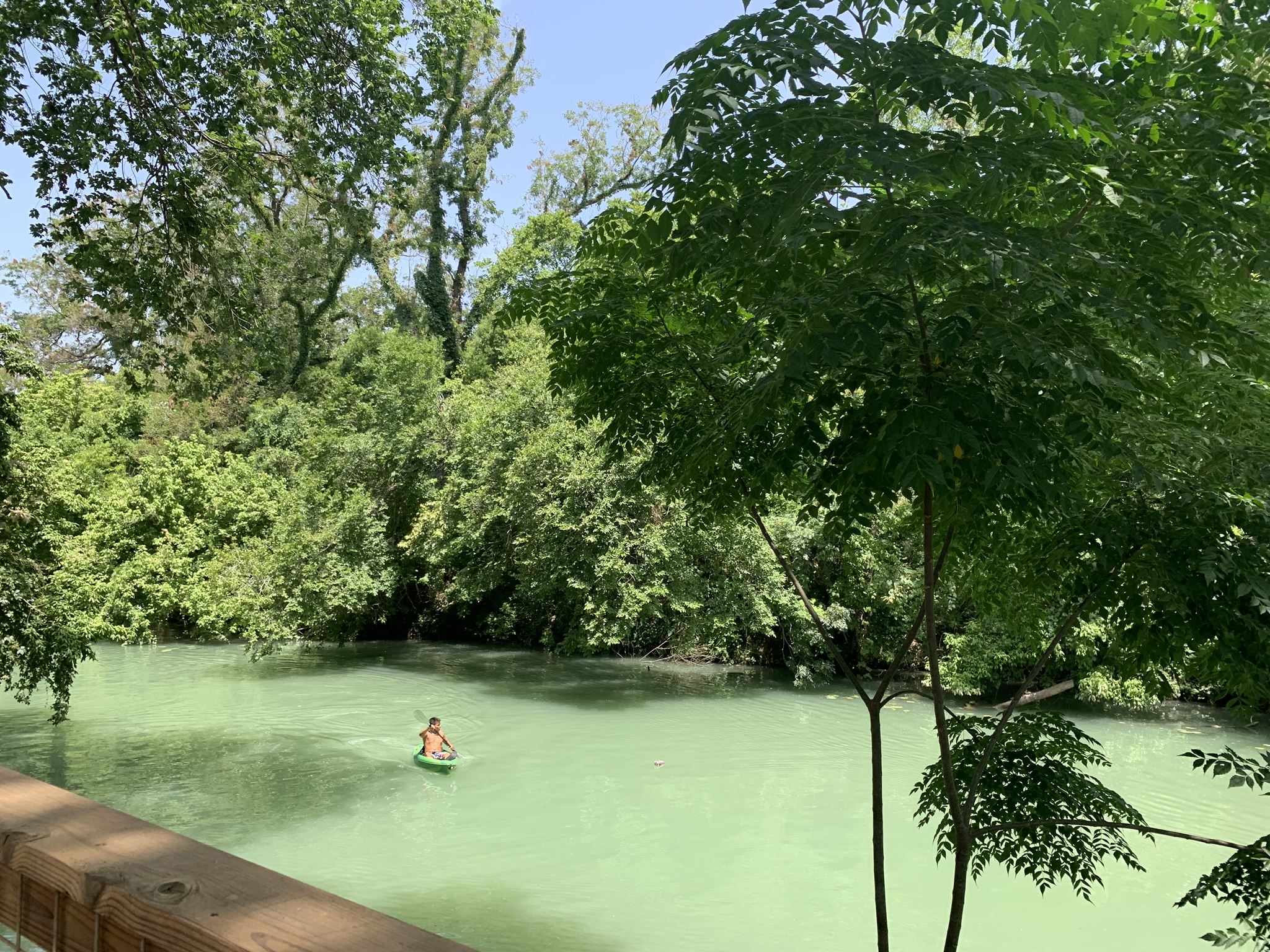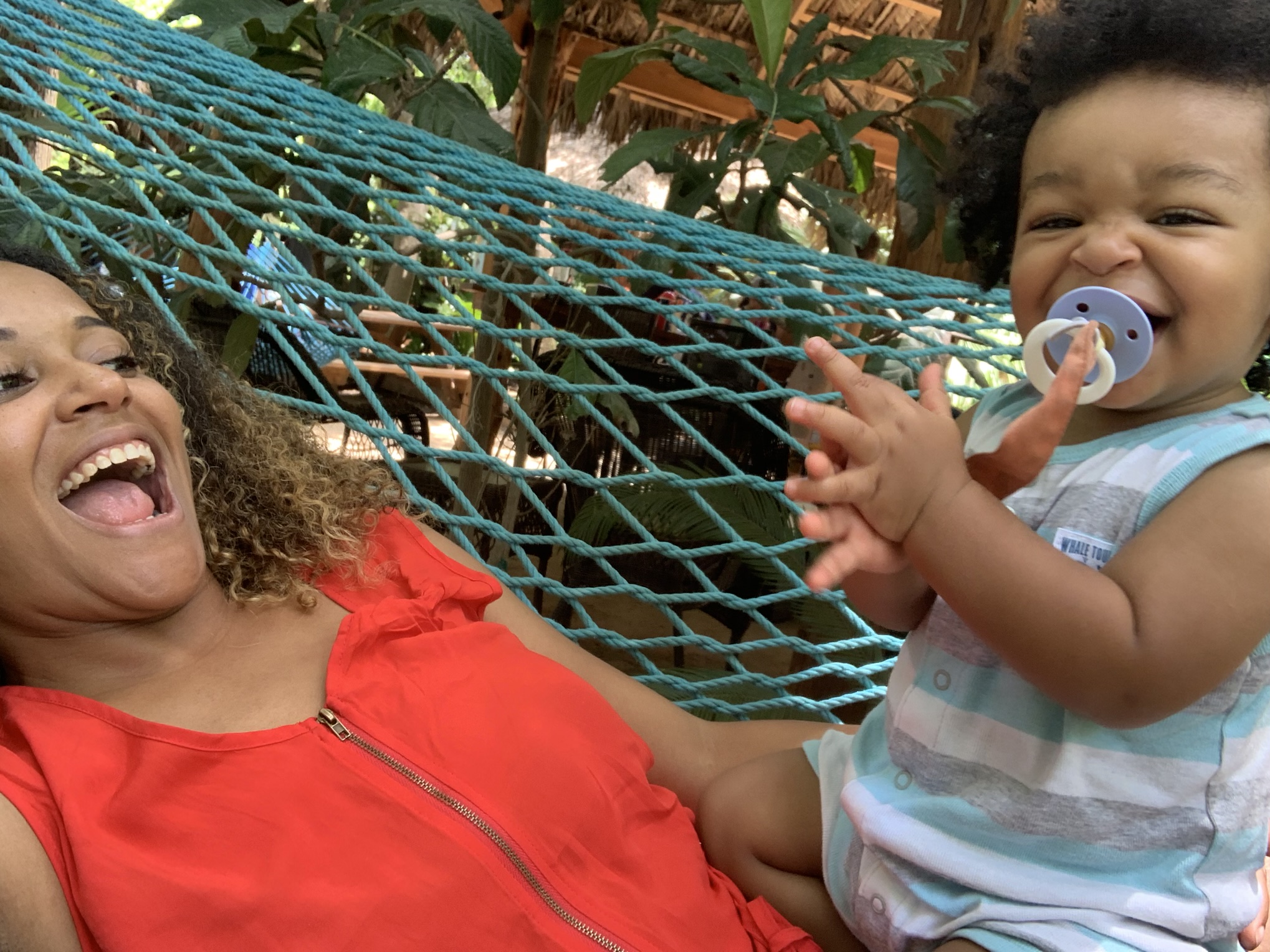 After all that, the fun begins!!!! Oh wait, restrooms, they have air-conditioned portable restrooms. They are not as bad a porter potties but definitely not a dream restroom to use. That is minor details though, it gets the job done. We rented a cabana that was near the water but not directly on it. We still had a private dock with water access that included a lawn chair. The cabana has several outlets (YAY), a fan (YAY), a bar table with bar stools, a hammock, a BBQ pit, and ample seating. It's a really nice and comfortable setup. We decided to not grill, but we did bring lots of snacks and drinks. Papa Johns delivers, so we decided to go that route! Kids love pizza. There's no food for sale (minus some snacks). I think it would be super cool if they had food trucks come. Besides the cabanas, there are non-motorized water activities - paddleboards, lilypads, kayaks - for a fee. The life jackets are FREE (Yay). Apart from this, other activities I saw were sand volleyball court, frog slide, over-sized games (like connect 4, bean bag toss, etc.), a small ampitheater (where they do live music), and I am sure there is more. We stayed pretty close to our cabana, occasionally venturing to the frog slide.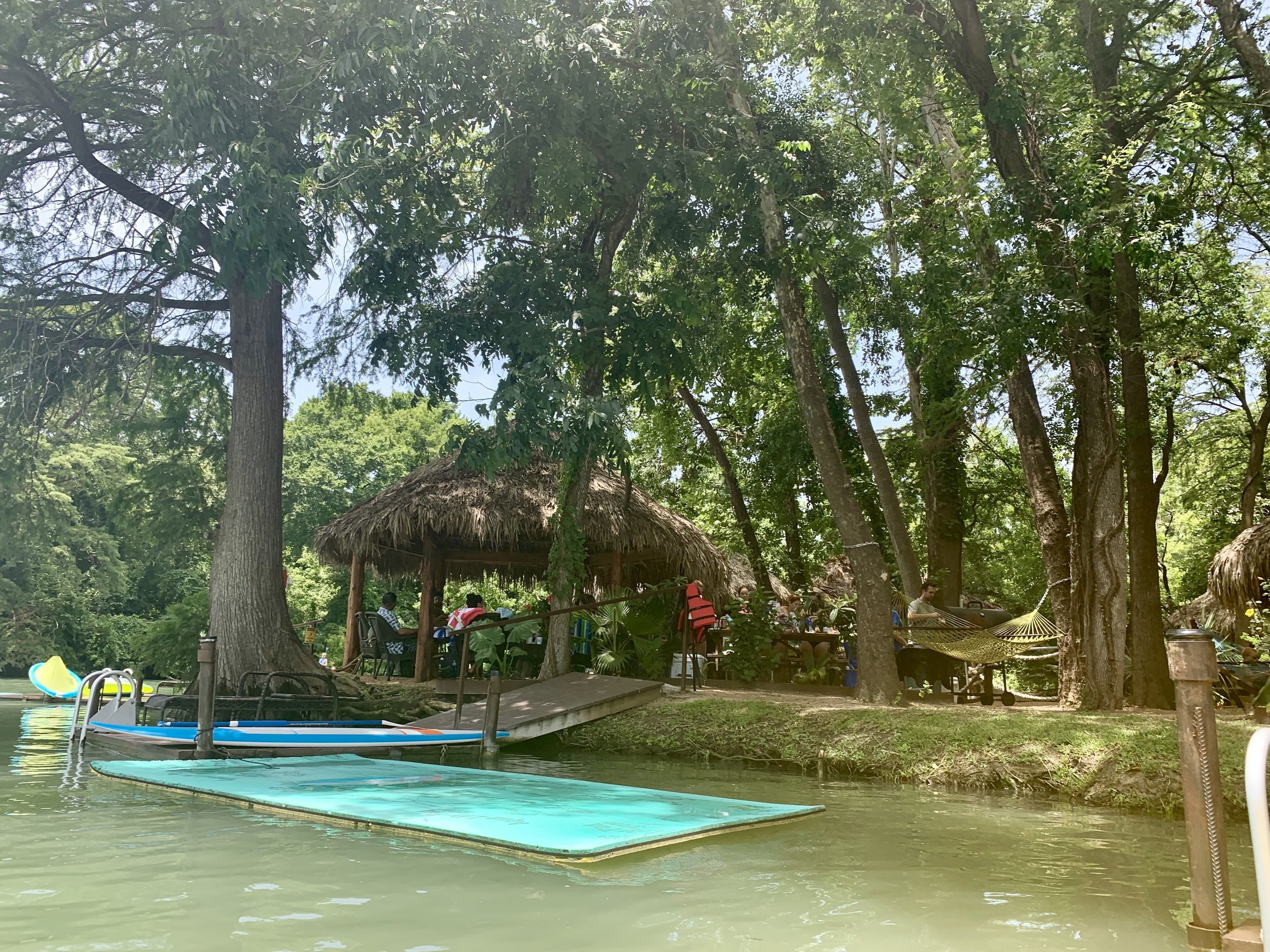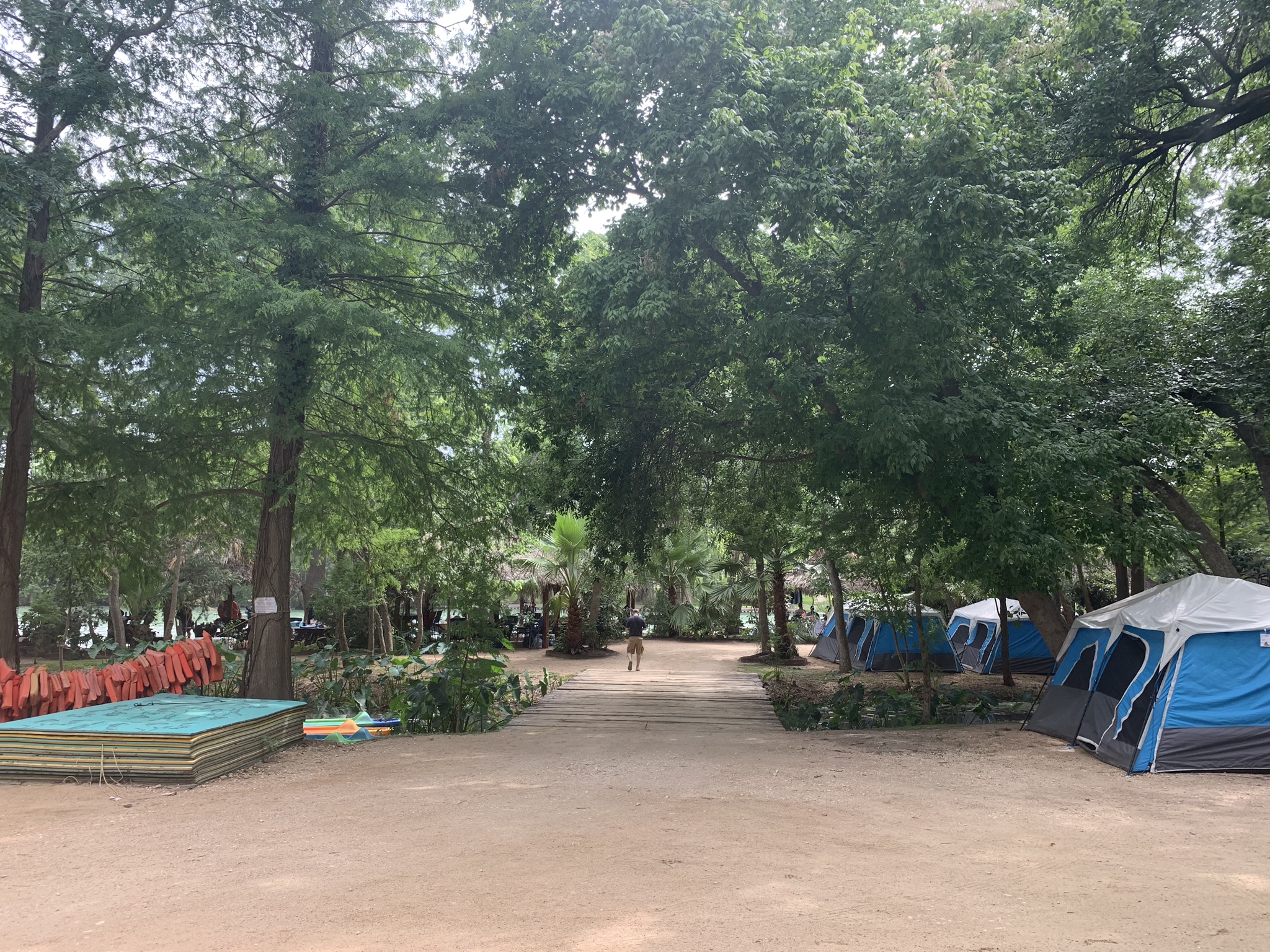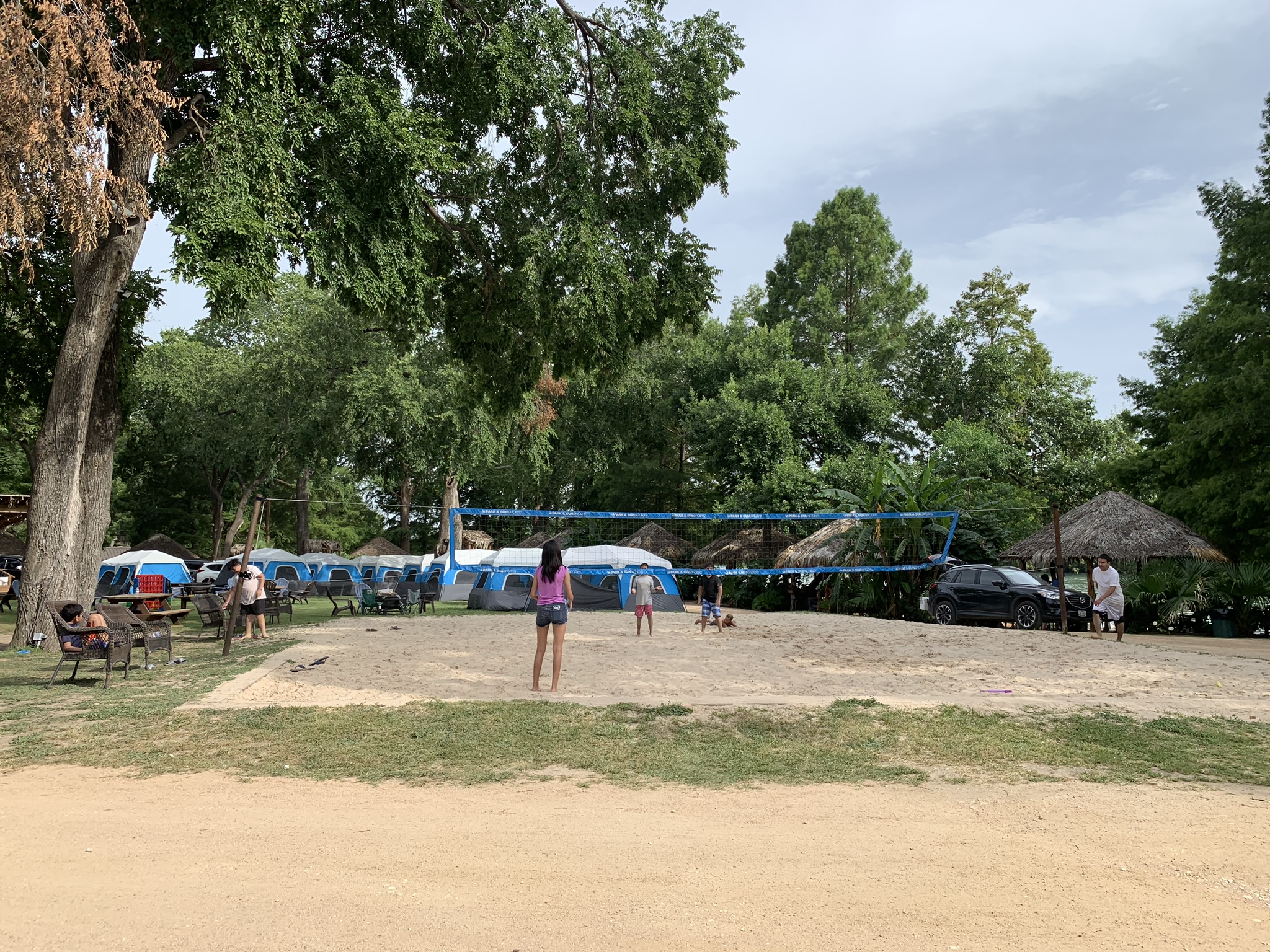 Enough about the logistics, what I wanted to share is what we loved most. Being outside, being in the water…and not just any water, clear pretty water, being with family, and being with friends is what made the day so special. They created a very beautiful space for you to enjoy a day away from it all. I seriously felt like I was transported to a carribean jungle and was relaxing on a river there. It's a scenic space, with great ammenities. We rented a lilypad, which was perfect! It was so large that both of our families could fit on it (think it was $45 and we got it for a good amount of time). We jammed good music, made/bought refreshing drinks (bring an ice chest), watched the kids play together, played in the beautiful water, and just enjoyed a relaxing day in the middle of Texas. There is no glass allowed so keep that in mind (no dogs allowed either). We did bring wine, but did not have a bottle opener.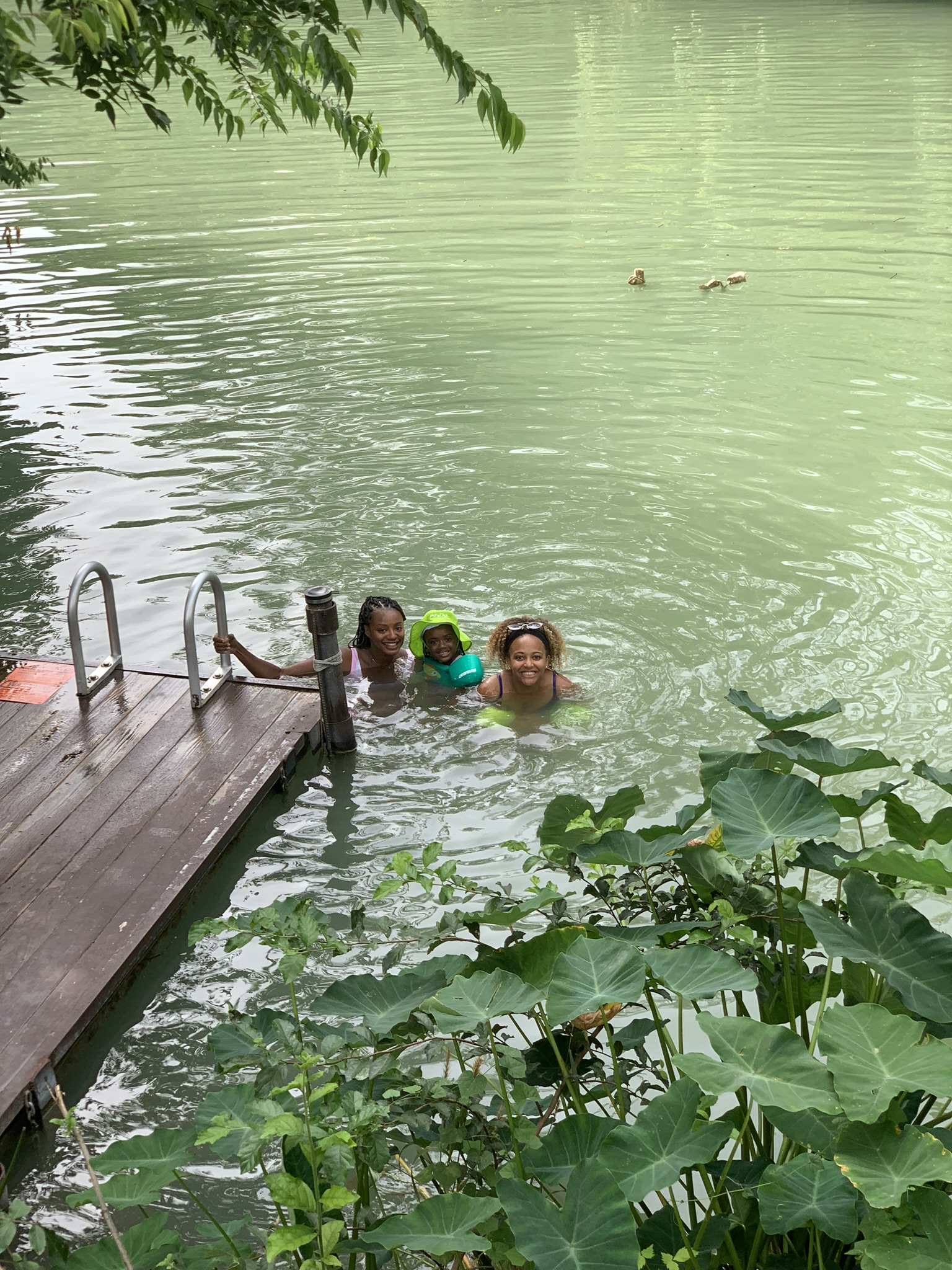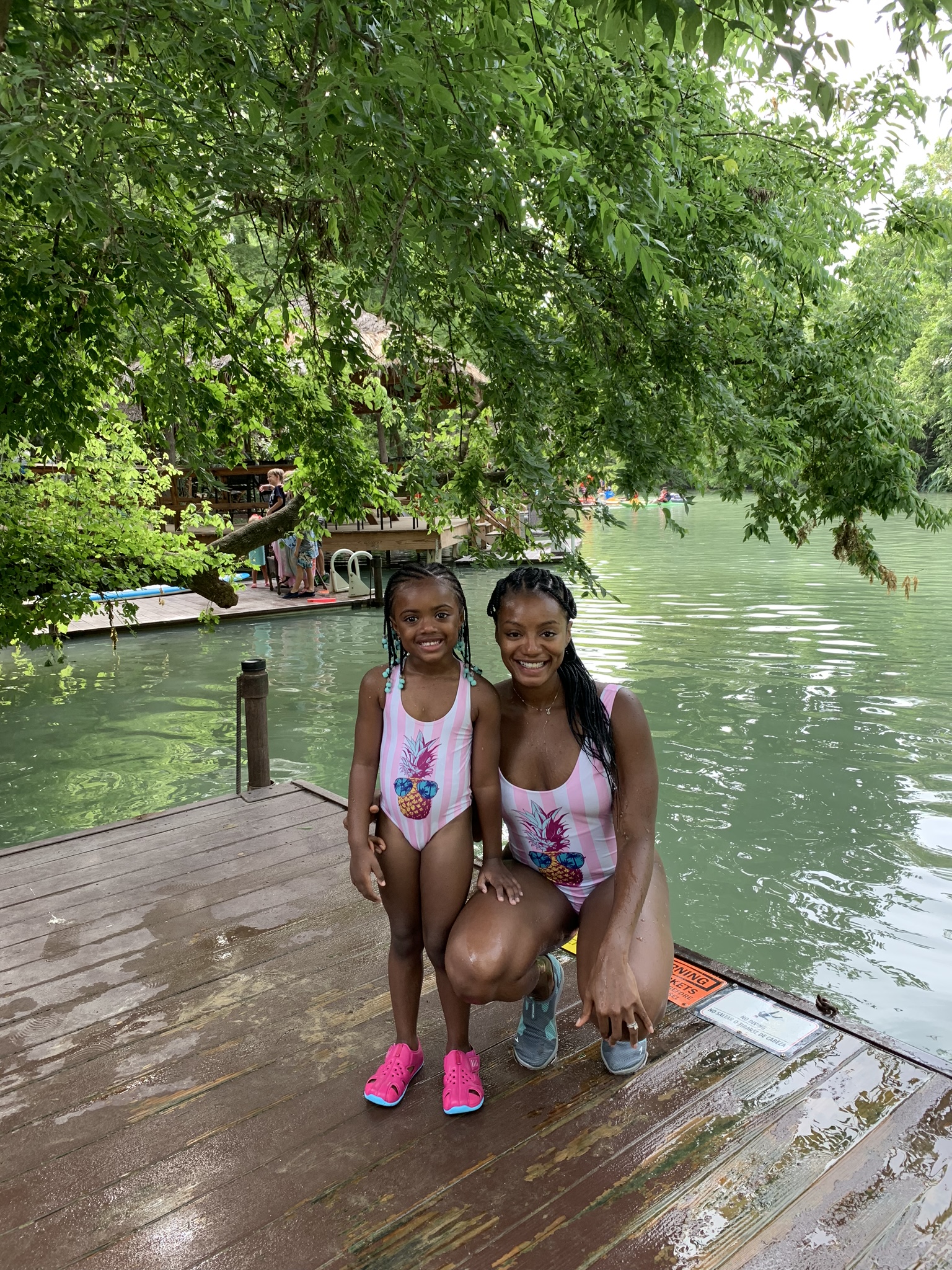 To sum it up, my recommendation of things to bring (apart from the obvious like food):
water shoes - The bottom of the lake is rocky, like most of Texas rivers and lakes

mosquito repellent (we lit a citronella candle)

sunblock

ice chest with ice

cash (or card, they do take cards)

hand sanitizer

plastic-ware

paper towels

wine opener or a twist top bottle (if you choose to have wine of course - prob best to keep the bottle in the car if glass and transfer to a container)

phone chargers

speakers
My RECOMMENDATION: Try to rent a cabana on the canal side. The water is really pretty, it is more calm waters as there are no speedboats or jetskis flying by, and it's close to the froggie slide ( and closer to restrooms).
Their website offers a wealth of information! I just wanted to share from my mommy perspective! If you live in Texas, it is worth the drive! If not, add this to a must see list, and enjoy other things the area has to offer. This is a great summer getaway, even a fall getaway, since it stays hot in this part of Texas until like Feb :).
We finished up our trip by spending the next day at SeaWorld, which was only about 45 minutes away.
Thank you for always reading! XOXO
Comment, like, share, please.